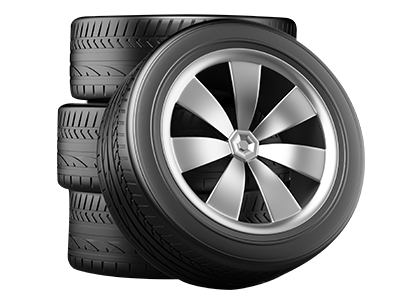 Tire Rotation Service
We offer a wide range of discounts and coupons to help make your service more affordable. Before scheduling a repair at Coggin Honda of Jacksonville, check our website to locate the latest incentives and specials.
Customer Reviews

Tire rotation is a necessary procedure to help prolong the life of your vehicle and its tires. If you want to get the most life possible from your tires, this simple operation can help to maintain even tire wear, increase the tread life and improve the performance of your vehicle. Regular tire rotations can help you save a substantial amount of money over the long run, and you can typically save even more when you combine the service with an oil change. Most customers get their tires rotated along with an oil change since you should aim to rotate your tires every 3,000 to 5,000 miles.

If you avoid getting a tire rotation, you may experience a decrease in the driving performance, stability and ride. Tires that aren't regularly rotated may be more difficult to correct with a rotation since one tire may wear more heavily than all the others. In these situations, you're either forced to live with an unbalanced vehicle or purchase all new tires when only one has actually gone bad. It's a frustrating experience, which is why we always recommend that our customers combine a tire rotation with their regular service.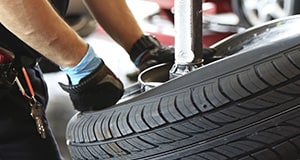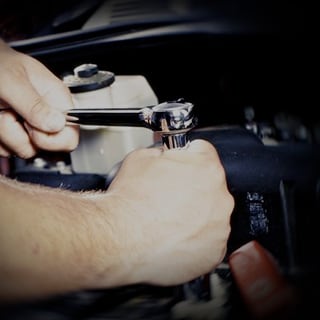 Coggin Honda Jacksonville
11003 Atlantic Blvd, Jacksonville, FL 32225
Serving
Jacksonville

,

JAX Beach

,

Ponte

,

Vedra Beach

,

Fernandina Beach

,

Arlingon

At our dealership, we hire only certified mechanics to work in our service center. Technicians must be experts and be able to work on all makes and models of vehicles. Since our service center regularly perform tire rotation services for our customers, we are confident that we can provide you with superior service. Trust our experts to complete your repairs quickly and conveniently.
Tire Rotation Service
Our service center uses only the original equipment manufacturer (OEM) recommended tires and parts when you need repairs. By avoiding aftermarket parts, we can assure our customers that they are getting the same functionality as the parts that shipped with their vehicle. Aftermarket parts are typically used by third-party auto shops because stocking specific vehicle parts would be too expensive and difficult. Since we specialize in serving Honda customers, we can stock parts more effectively. Get the best service and parts for your vehicle by trusting all your service and repairs to Coggin Honda of Jacksonville.
*$10.00 with paid service

**free with tire purchase